You have been through thick and thin with your best friend. And, when his/her special wedding day is approaching fast, you surely consider gifting something unforgettable to your best pal. But with several wedding gift options on the market, it can be overwhelming to make the decision. Don't worry! We have come up with a thoughtful list of incredible wedding gift ideas for your best friend.
Wondering what are these gifts that are likely to bring a smile to their faces? Well, we'll reveal it but before that, you have to set your budget. Once you have decided how much you are willing to pay for a gift, it becomes easier to choose the right product to make your bestie feel special.
Also Read: 5 Sustainable Gift Ideas For Your Loved Ones This Holiday Season
Other important tips to consider for wedding gifts for best friend are:
Consider the destination
Follow the tradition
Think about your bond with the couple
Now, when everything is in place and you have made these initial decisions, it's time to look for the best wedding gift for your close friend. Here are some of the best wedding gift ideas for your best friend:
Personalized Decanter as wedding Gift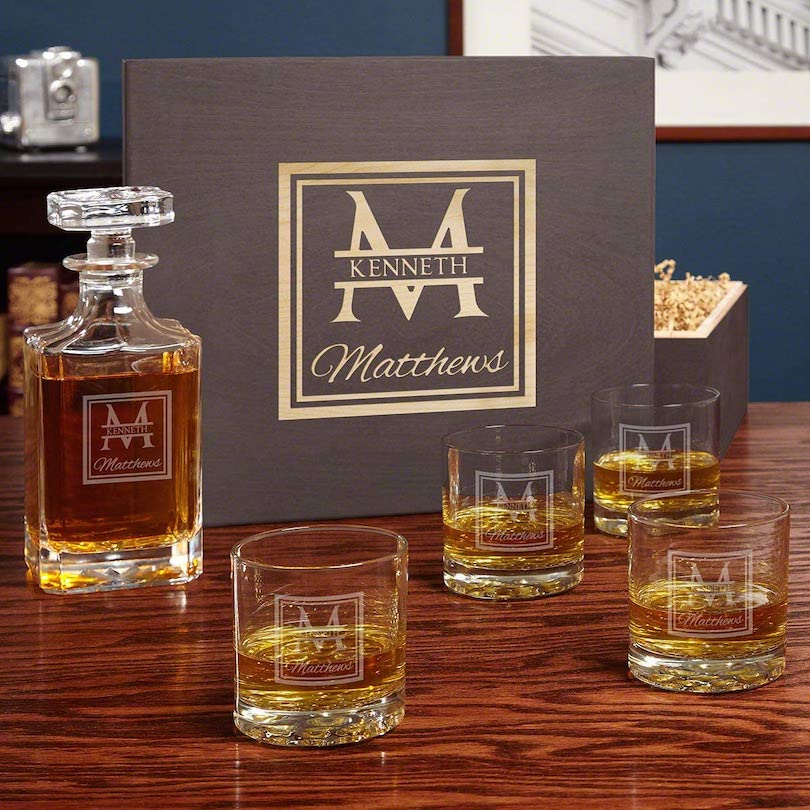 The ideal wedding gift for any friend is a personalized decanter gift set. In addition to standing out from all the other gifts they have received, the engraving will give your wedding gift a distinctive touch, especially since you may have their newly shared last name engraved on the entire set. The wedding present for your pals that will also last for years is this decanter set! They can use the entire set as a wonderful display piece in addition to using it as a gift for celebrations and important anniversaries. The glassware looks wonderful on any table or counter, and the keepsake serves as the perfect container for their keepsakes.
Cufflinks/Ties as Wedding Gift Ideas for Friends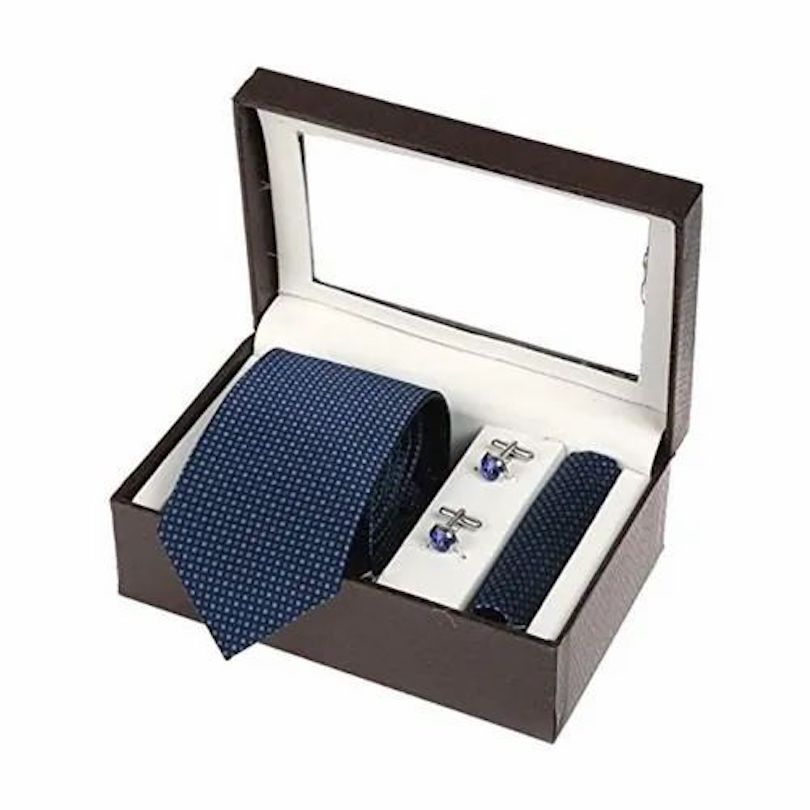 Choose a statement piece or something with a minimalist feel for your wedding. Additionally, consider your friend's preferences. Search for the ideal complement for their shirt among high-end brands, personalized items, and engravings. Surprise him by giving the groom this wonderful present.
Shadow Box Set for Friend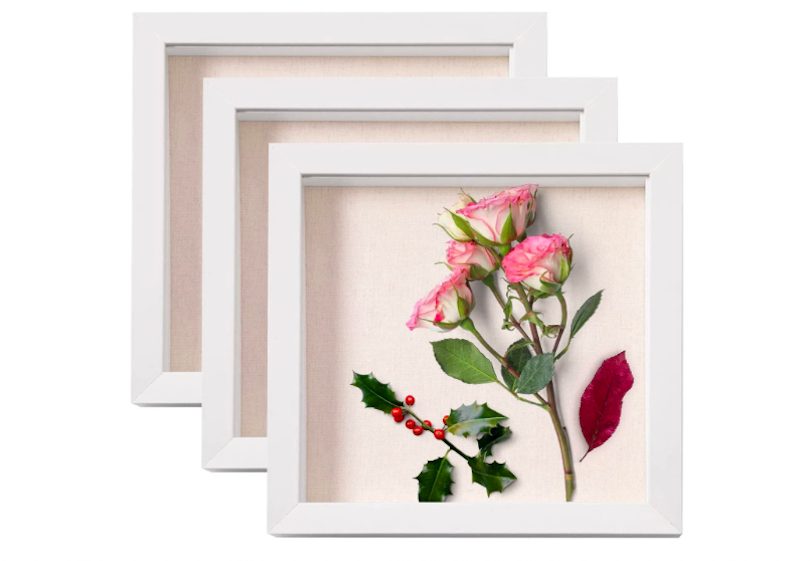 With this customized shadow box gift set, you can help your friends remember every special event from their wedding. The shadow box is a wonderful gift that they can think of each time they sit back to enjoy a glass on their date night or anniversary from their matching glasses. It is ideal for preserving items like her wedding bouquet or a wine cork from each table at the ceremony. You can be certain that these special wedding gift suggestions for friends will rank among the most meaningful presents they've ever received because they are engraved with their wedding date.
Wine Chiller Luxury Wedding Gift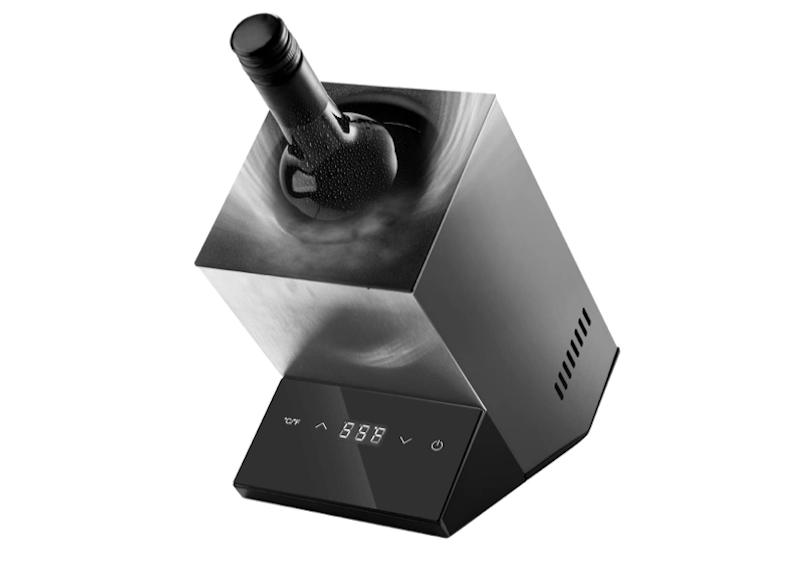 Unsure of what to get your friend for their wedding? One of the best wedding presents for friends is a wine chiller for the wine lover.  These are not only gorgeous, but they also have a purpose. The couple may place a bottle inside a chic chiller whenever they want to have a perfectly cold bottle of wine, whether it's their wedding night, anniversary, or just because they feel like it. This will also be one of their most amazing and distinctive centerpieces since it bears their new joint last name!
Monogrammed Presentation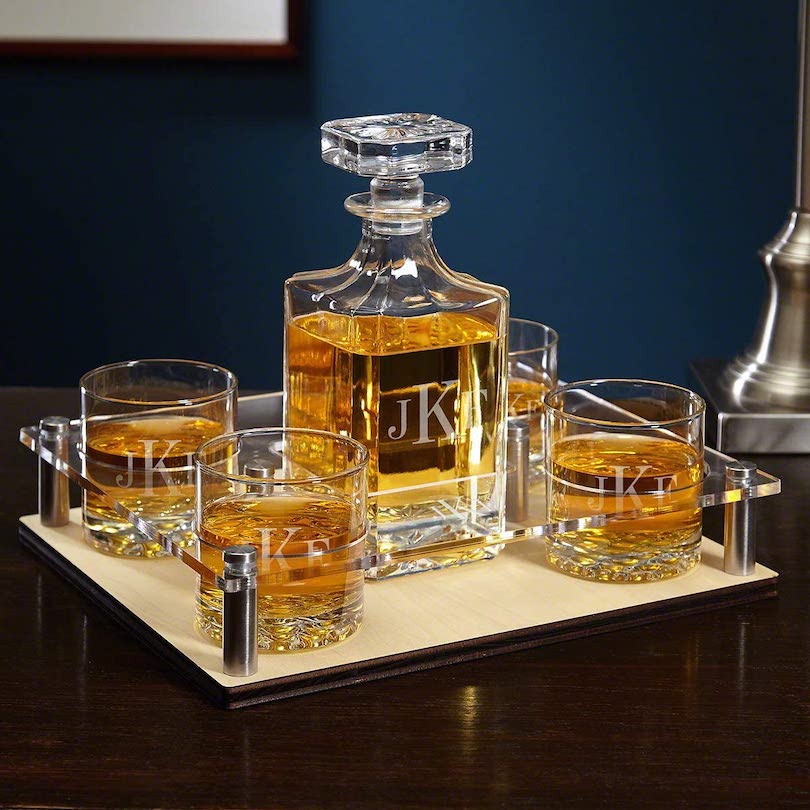 A personalized presentation set makes for one of the greatest weddings presents ever. The initials that are carved on each piece of this set are a sign of their marriage, much like a ring is. With their first initials on the sides and their newly-shared last initial in the middle, the initials are a simple yet elegant way to symbolize their recent marriage. They can use this set for years with friends and family or have a toast in honor of their marriage. When looking for the best wedding gifts, nothing compares to a gift that will last the duration of their entire marriage, like this presentation set!
Marshal Speaker For Music Lover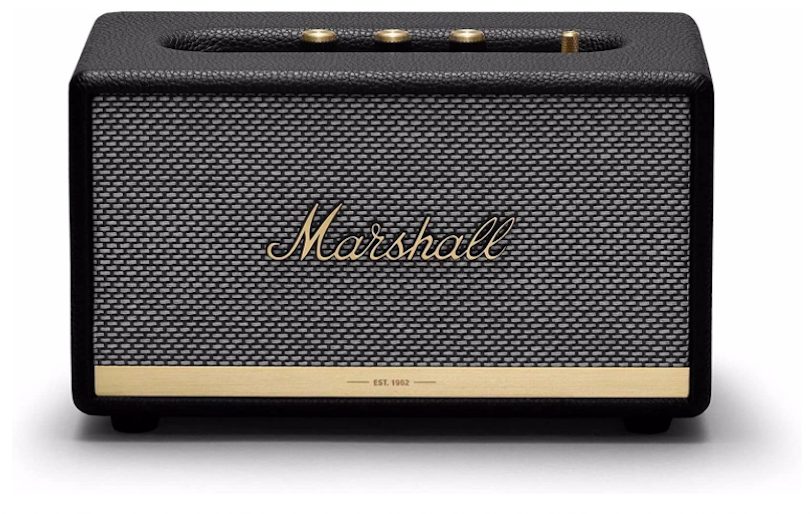 Do the joyful couple enjoy their music? Give them a Bluetooth speaker so they can jam out to their favorite musicians while admiring Marshall amps' classically inspired design. Even though they have secured the knot, they do not want any cables to be attached. With the use of Bluetooth technology, people may bring their indispensable music with them everywhere they go, including to wedding receptions, picnics, and even just house parties with friends!
Couple Watch For Your Best Friend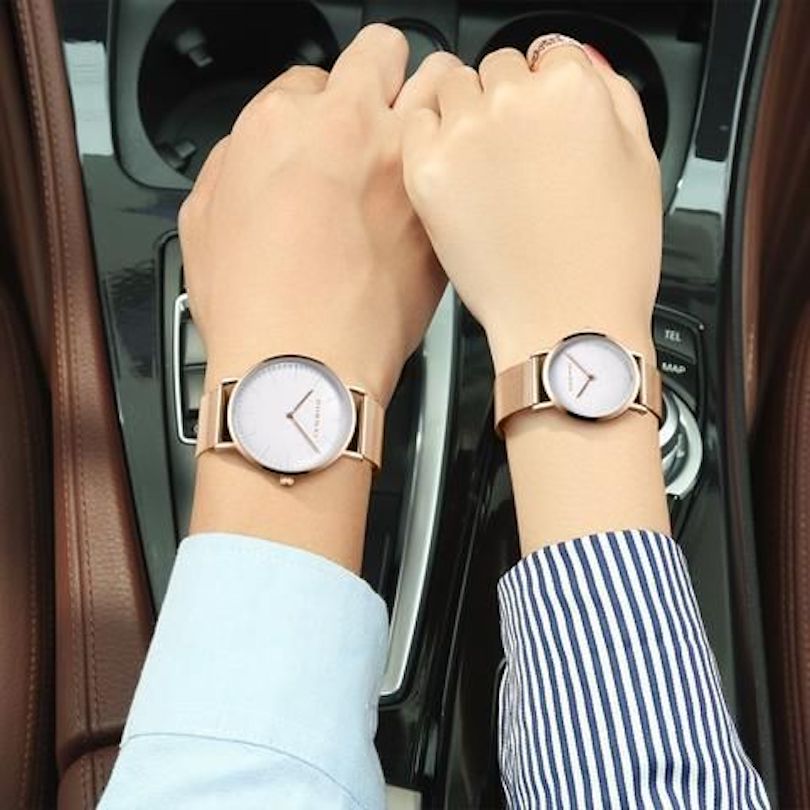 One of the best options for a wedding gift is a pair of watches. This gift sticks out when compared to other enormous ones! Choose stone carvings for your woman and a personalized men's watch for her partner! If you're unsure, pick from a variety of square, oval, or round dials. This will demonstrate how much you value your buddies.
Wallets as Wedding Gift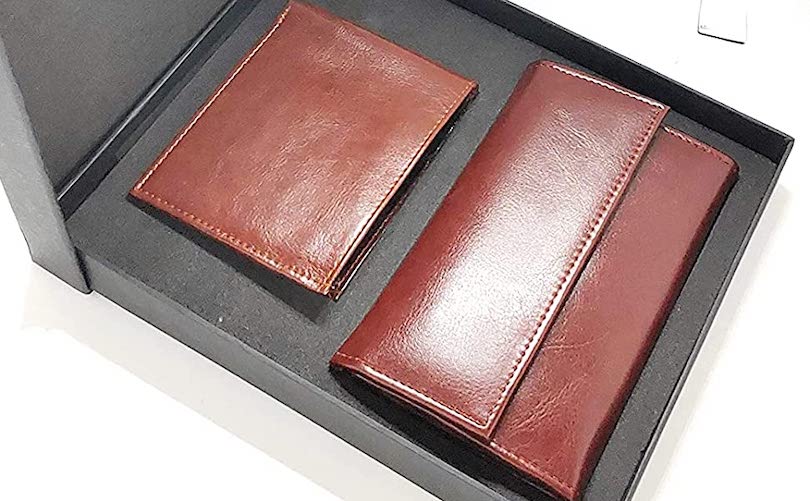 A great wedding gift for a happy couple with conventional tastes is leather. Choosing a truly traditional style is crucial, especially for women's and men's purses. Don't worry about whether they will like it or not. This is the ideal present.
For Whiskey Lovers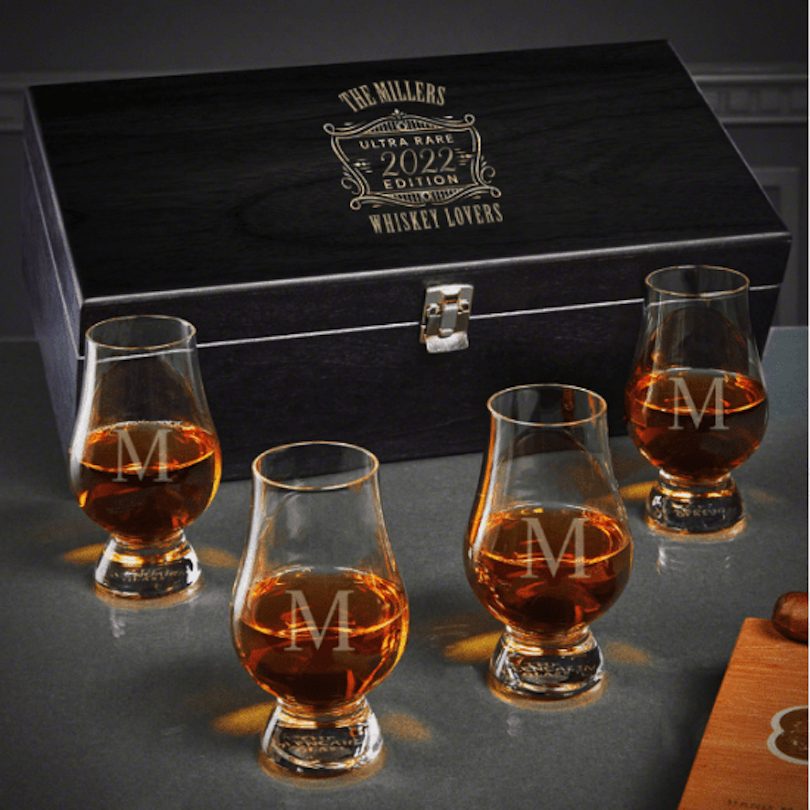 There aren't many presents finer than this personalized Glencairn gift set whether your pals are whiskey enthusiasts or aspiring booze connoisseurs. They've just experienced wedding happiness, but every time they use this fantastic whiskey gift set for the rest of their lives, they'll be enjoying the more delicate notes of scotch, whiskey, and bourbon!
Couple Bathrobes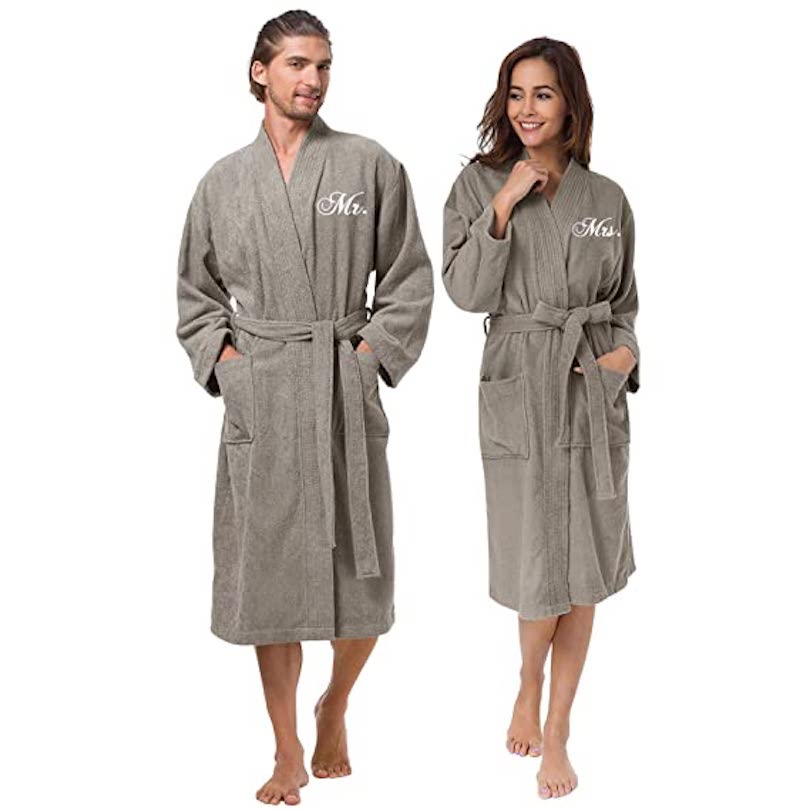 Months have passed while your friends have been arranging their wedding, and you have seen how stressful the venue, catering, and seating arrangements have been for them. Even if you are confident in the outcome, you still want to support them as they relax after such a tense situation. A matching set of bathrobes would be perfect for the bride and groom! Let them unwind in comfort and style after arranging arguably the biggest occasion of their lives!
Personalized Wine Tumbler Set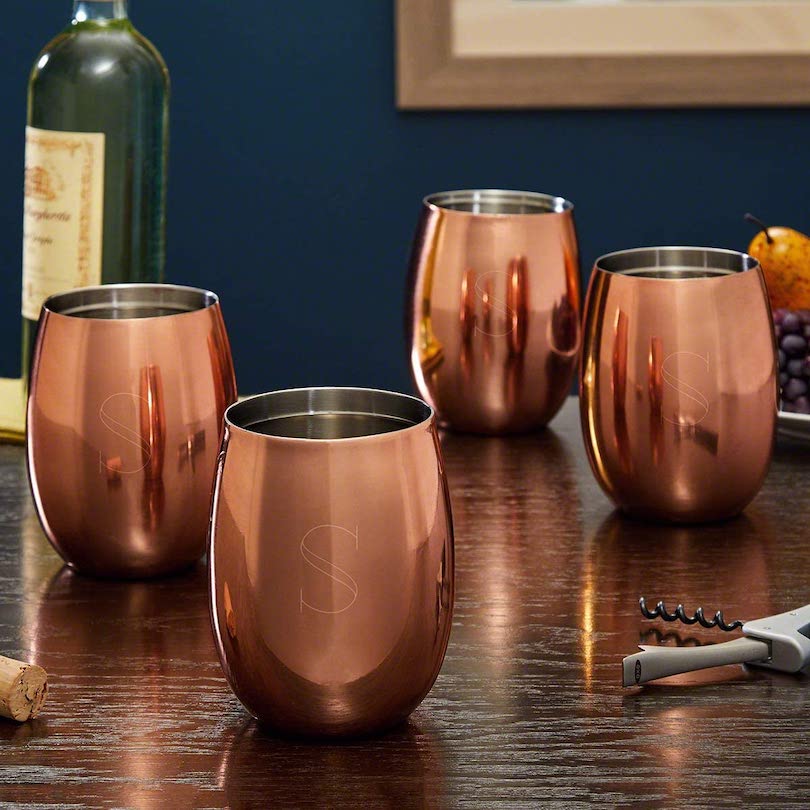 For newlywed couples, matching wine glasses are always a plus! You are aware that your friends like spending time together (after all, they are getting married), and they frequently have date evenings at home with a good book, board games, or a movie. Finding wedding gift suggestions for friends in this situation can be challenging, but you have the advantage because you can make their at-home date night even cooler with their very own personalized wine glasses. The corkscrew multi-tool will make sure to keep the wine flowing while the double-walled stainless steel will keep the wine cool.
Personalized Bar Sign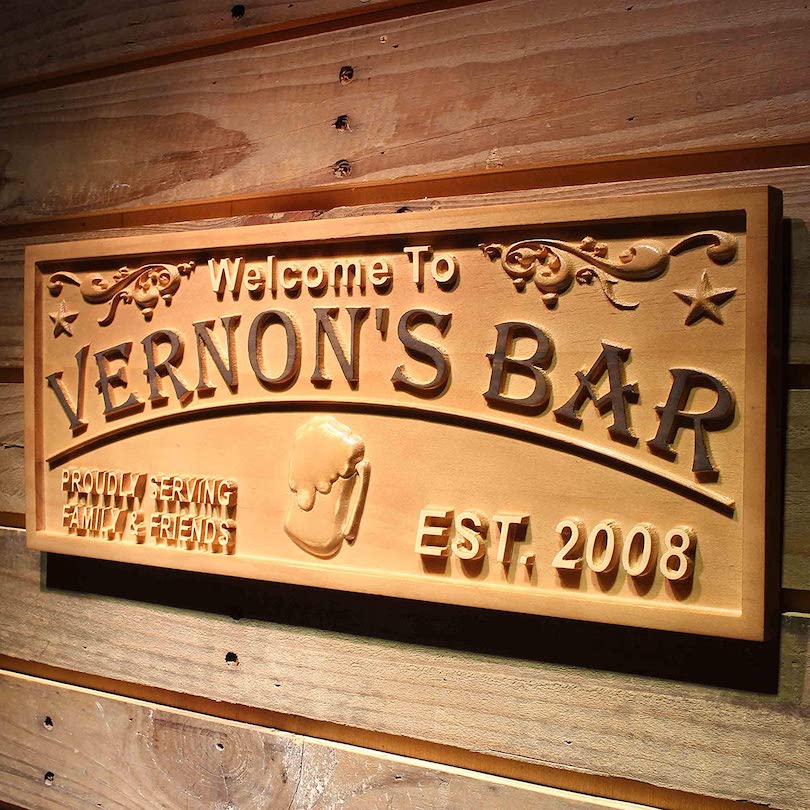 Are you aware that your buddies are getting married early?   Use this chance to provide them with a pre-wedding gift. By taking care of their brunch sign, you'll have greatly facilitated their lives. The sign is not only ideal, but it also relieves them of another wedding-related responsibility. They can keep this in their home as a wonderful memento and another memory of how much fun the wedding was.
These are some of the best wedding gift ideas to consider for your best friend.